Life's been a bit domestic of late. I painted the doors, Martin conjugated verbs, Joni had his next set of injections, the dog went in for a second attempt to spay her, we had food poisoning…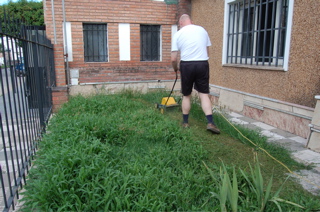 The intrepid missionary carves a swathe through the jungle.
Meaningful theological discussion in German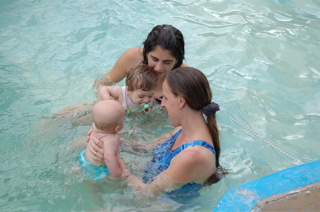 Comparing babies in the swimming pool…. ours is fatter and has less hair.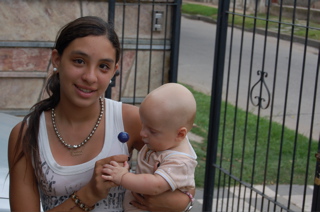 Young friend Brenda introduces Joni to the major food groups.