Every so often Joni hijacks my camera for a little sojourn.  These are a selection of the shots that I found on my data-card after his circuit of the house today.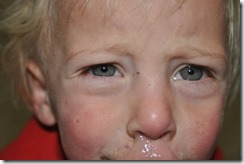 There were several of Danny from close quarters.  He loves his brother.  They play and fight, and play and fight, and play and fight.  Although Joni normally likes to keep his distance when the snot levels reach these proportions.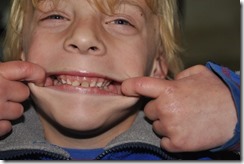 He lost his first baby tooth this afternoon, which he's been looking forward to for months.  "See that white spot on that picture mummy?…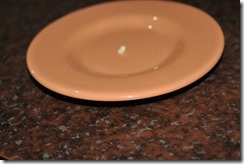 … That's my tooth!"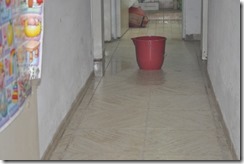 Monday is usually house-blitzing day, so he follows around after me n' my mop bucket requesting regular estimates as to when I might be available to do something more interesting.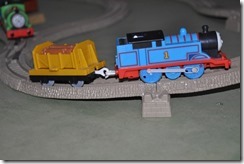 We bought his first second hand brio train set for his second birthday, and nearly four years later, of today's 35 photos, 10 are of his current layout.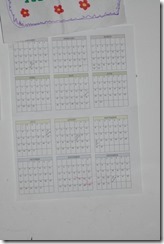 This is his wall calendar which I made to help him understand the distance between Danny's birthday in May, and his in September (i.e. before he drove me crazy asking every half an hour whether it was nearly his birthday yet)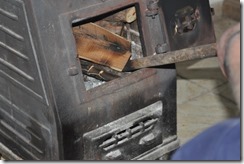 And this is our wood stove which comes into its own at this time of year.  He loves helping to light it, and to feed it with paper and wood.  A true Scout my boy.