Life happens too fast. While I´m thinking about something I´d like to write about, the next thing is already happening. Here´s a couple of things from the last few days.
Danny had his eighth birthday and around twenty children came to entertain us for the afternoon.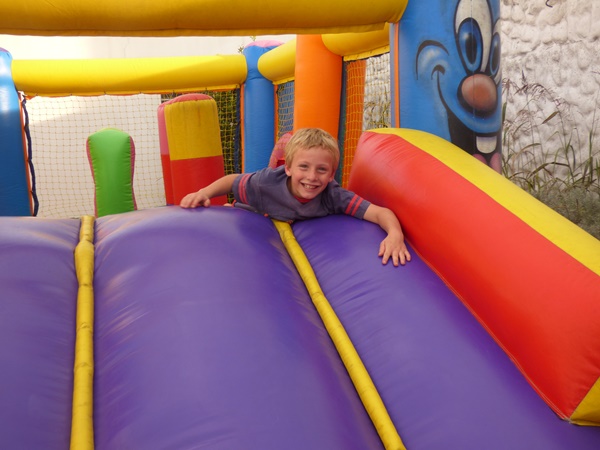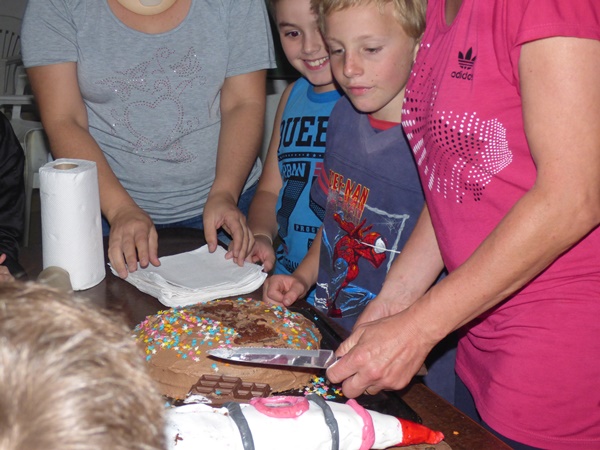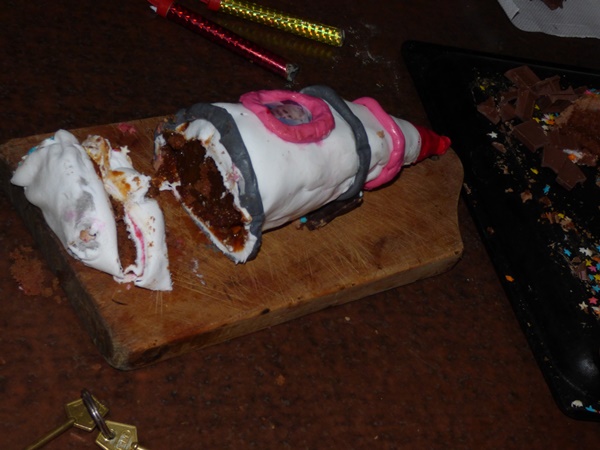 That rocket cake nearly killed me, I made a large round that I was going to colour with blue and green icing for the world, only I discovered at ten o clock at night that some unidentified being in our house had done I don't know what with my food colourings, possibly used them as poster paint, so I only had black, brown and yellow left. I did a night sky with chocolate icing and stuck some stars in it. For the rocket I made two cylindrical cakes in sweetcorn tins, stuck them on top of each other, added an ice cream cone on top, wrapped the whole thing in white fondant and decorated it. Except it collapsed. I probably should have put a metal skewer through to hold it together. And then the dog ate one of the chocolate wings that fell off, so I had to buy more chocolate. In the end I ended up putting the rocket on its side rather than upright. It worked out fine and the kids enjoyed it.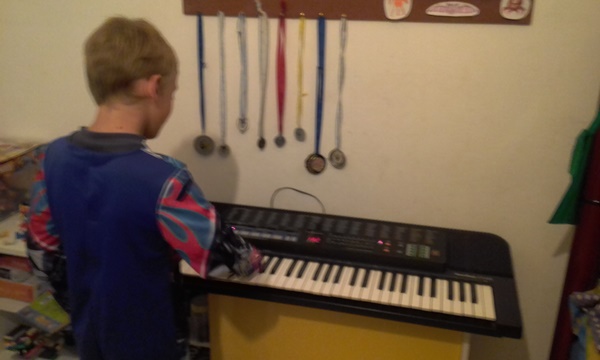 We bought him this second hand piano which we found online. He´s enjoying picking out a variety of tunes with one finger, starting with Frere Jacques at seven o clock on Saturday morning, according to his brother who didn't fully appreciate the finer musical points of the wake up call, and yesterday evening he was working on Bonnie Tyler´s I need a hero. His piano teacher´s going to love it.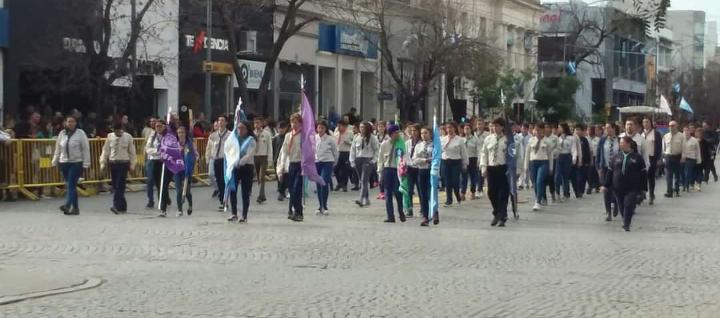 This was us on Saturday morning. The 25th of May procession is an annual event marked in every town and city up and down the country to commemorate the Revolucion de Mayo, a series of events leading to Argentina's independence from Spanish rule in 1810. Literally every institution in the city participates in the procession, including the municipal dust carts and cement mixers; they process before the schools, who in turn process before the band, after which follow the clubs, societies and voluntary organisations, led by the Scouts. By virtue of being in full uniform, arriving early and looking tall, Joni was drafted in as last minute substitute to carry one of the district flags – the purple one in the centre of the photo. I like the 25 May procession, it's a funny mix of formal and informal, lots of protocol, drum bashing and flag waving, and at the same time there's room for any small Scout or football player to participate and wave at mummy or daddy as they go by.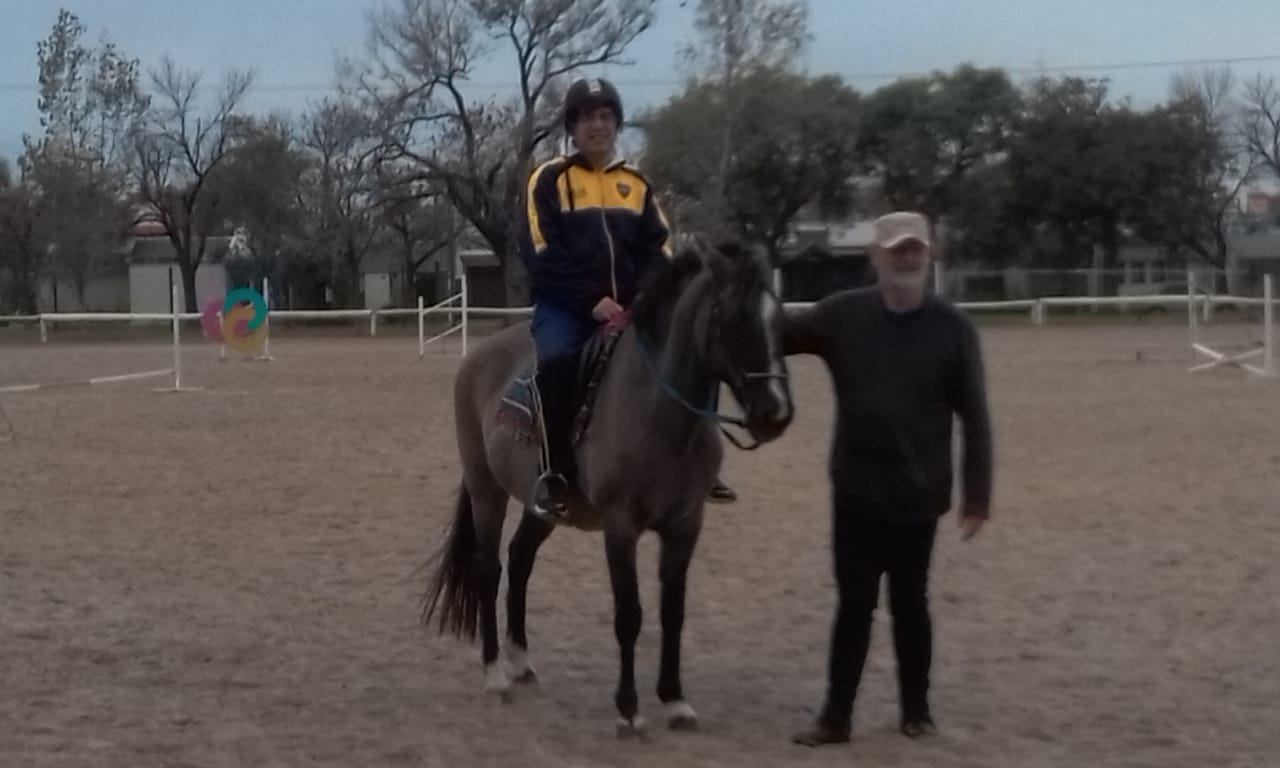 Some of the advanced riders went off for a jumping event, and I found myself in charge of equine therapy in San Francisco for a few days. So Martin wandered in to lend a hand. We had a good time, it reminded us a lot of when we used to work together on my scheme with adults with learning difficulties in England. We were spontaneous and informal in a way that would almost definitely not be allowed in these days of rules and much paperwork. I think that's kind of sad – ask any of those guys or their families how many regrets they have about the opportunities we created. There are some things that are still good about life in Argentina.