What could be more English than the gentle thwack of leather on willow?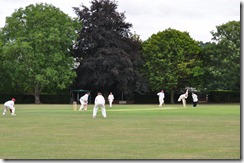 the gentle patter of applause?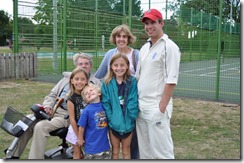 the gentle laughter of children at play in a freezing paddling pool?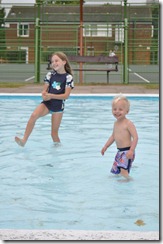 or the gentle patter of drizzle on the washing?  Welcome to England's green and pleasant land.  We turned out in force to cheer on Uncle Rob who was captaining the first eleven on Saturday afternoon (luckily it had stopped raining by lunchtime which is plenty good enough for weekend cricket). Meanwhile Joni and his cousins put the park through its paces between overs.