Rio Primero means "First River". It is a town with the river of the same name running through it, or else it is a river with a town of the same name running along the bank. The province of Cordoba hosts Rios Primero, Segundo, Tercero and Cuarto amongst our collection of imaginative place names. Fortunately both the town and the river of Rio Primero are more picturesque than their utilitarian monikers would suggest. So we met up there with some friends from Cordoba for a long weekend's camping (Monday and Tuesday were bank holidays here, apparently celebrating "Carnival"; if you can't find a national excuse for a bank holiday, borrow one from Brazil; maybe someone should suggest that as an plan to the bank-holiday-starved folk back in the UK). We found a sweet little municipal-run campsite, where we spent most of the daylight hours in the river, punctuated by a couple of excursions to the local plaza after it cooled down in the evenings.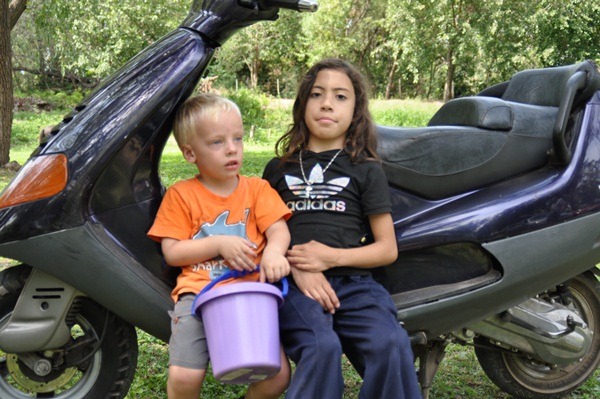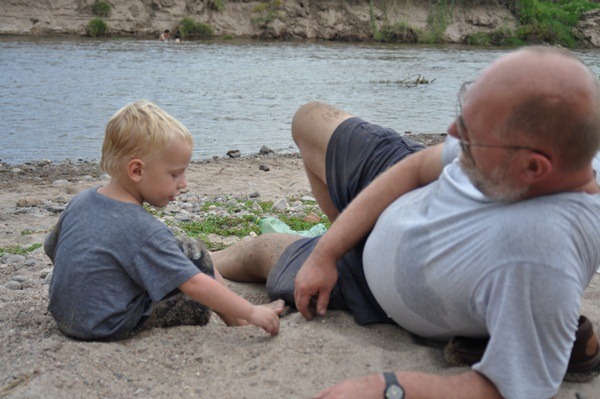 Children at play…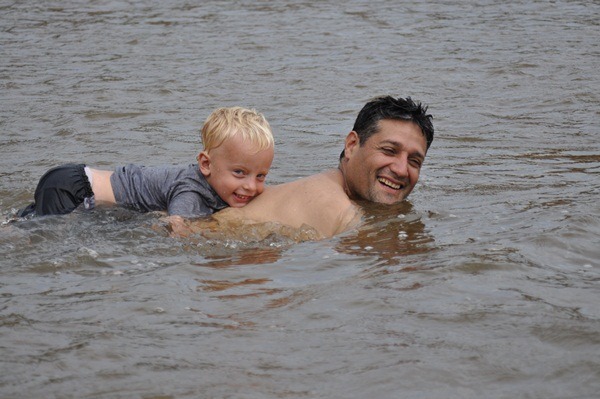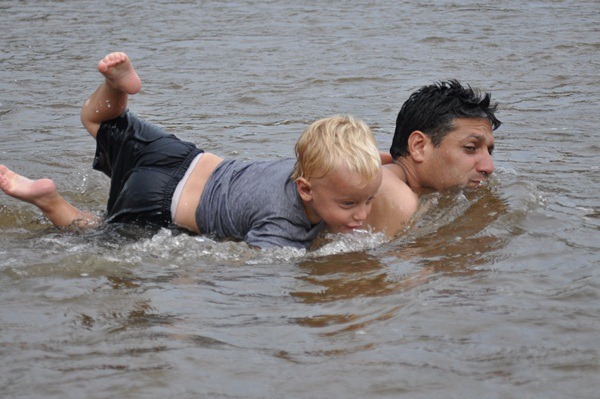 Big boys play cars…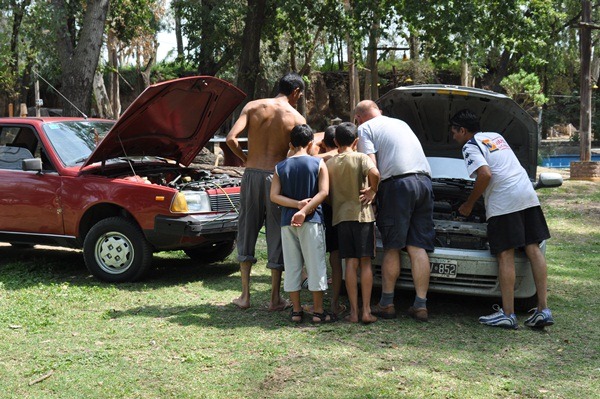 … yet another flat battery.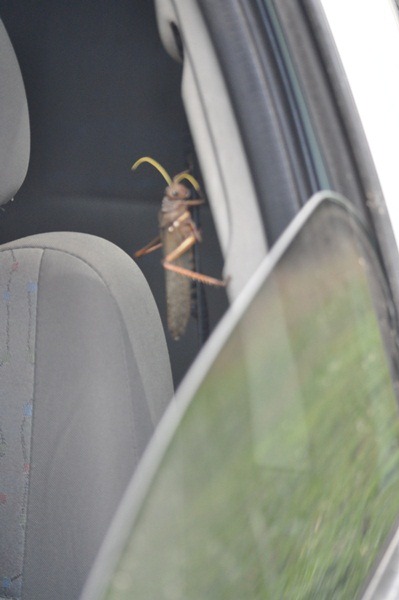 Giant locust wants to play too.